Leverage + SAP ERP Solutions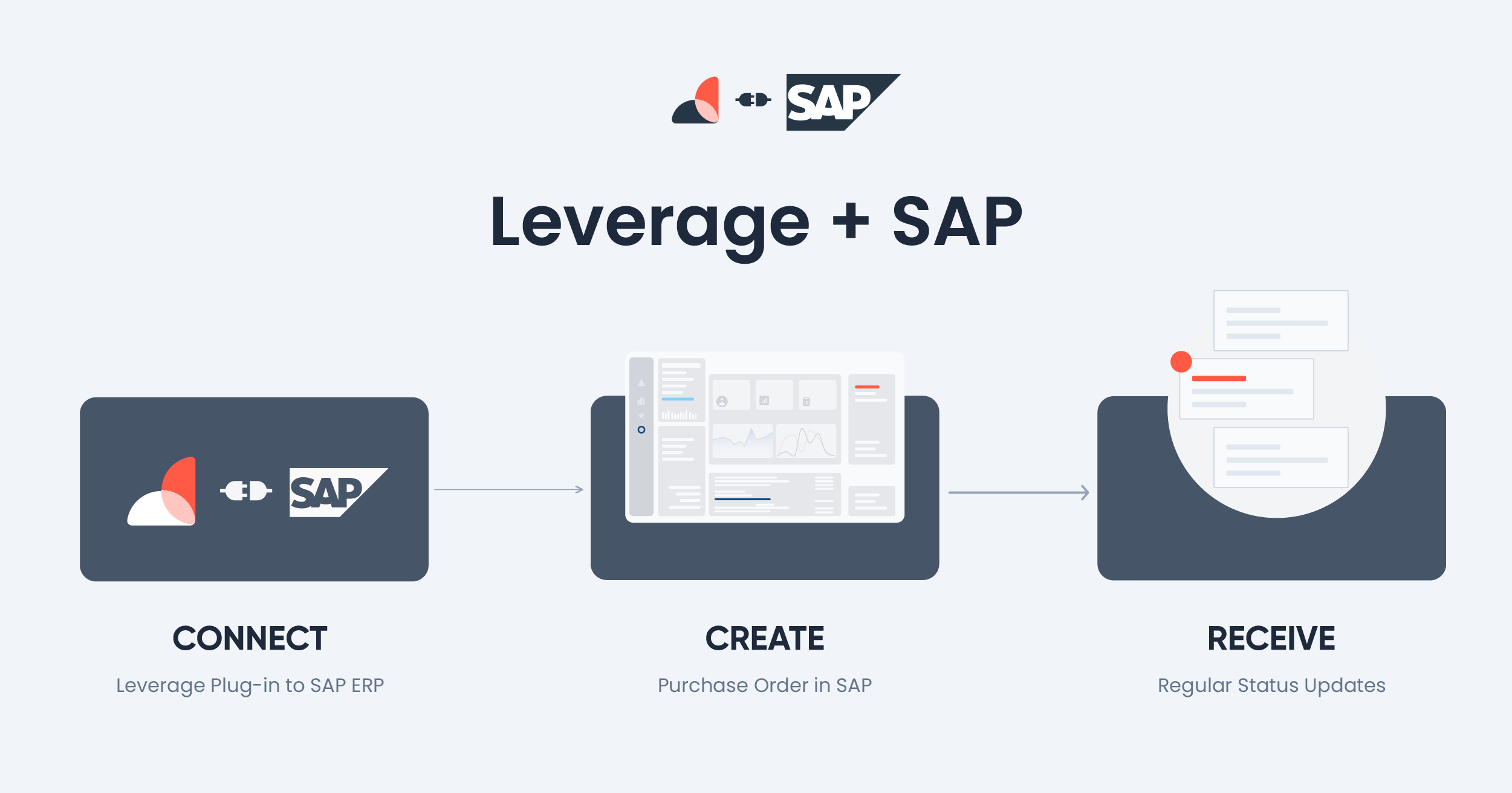 Leverage connects to SAP ERPs (S/4HANA, ByDesign, Business One, ECC) to automate purchase order status collection for end-to-end lifecycle visibility. Simply create the PO in your SAP ERP, and Leverage takes it from there — delivering the status updates you need quickly and easily.

Simplified Purchase Order Management
Don't just rip and replace your existing systems - embrace and extend them. Leverage integrates with all SAP ERPs to collect data and automates PO management workflows.
Create purchase orders in SAP and let Leverage handle the PO and shipment tracking for end-to-end visibility.
Stop calling and emailing for status updates. Leverage automates the status collection process and reduces manual data entry back into your SAP account.
Leverage collects PO status and shipment updates in real-time until the PO is closed out in SAP — allowing you to keep pace with daily changes in your supply chain.
Auto-collect purchase order status updates from suppliers and freight forwarders with 100% supplier adoption.
Leverage collects the real-time updates (including parsing PDFs) you need with automated, pre-configured outreach to your vendors.
No need for suppliers to adopt and learn new systems — Leverage meets them where they are and allows them to easily provide status updates via email, WhatsApp, EDI, or a vendor portal.
Manage inventory risks with AI-driven, proactive notifications with the Leverage + SAP Integration.
Leverage maps existing inventory levels against incoming POs to identify inventory and production risks.
Get instant notifications to address risks and minimize supply chain disruptions proactively.
How Leverage Works with SAP
Leverage fills in the gaps between PO creation and PO closeout in SAP, with automated communication and status updates.
Create a Purchase Order in your SAP ERP – as you do today.
Through a real-time integration, Leverage takes over to auto-collect supplier communications and PO status updates — written back to SAP.
Leverage auto-tracks shipments in transit from when they are shipped to when they hit your inventory.
Leverage writes back to SAP so you can keep critical business applications running seamlessly.
FAQs for SAP
Will Leverage's updates be able to trigger the approval process that I have configured in SAP?
How does data get back to Leverage?

The short answer: In many ways. We will work closely with your IT team to come up with the best solution.

If I change ERPs or upgrade to another SAP product, will I have to reintegrate?

Possibly. But our team is composed of industry experts who specialize in minimizing the time and cost of reintegration.
End-to-end purchase order management enables your team to create and track every PO, directly collaborate with your suppliers in real-time, and quickly surface and mitigate potential disruptions.
Purchase order tracking, management, and reporting

Easy supplier interface within their emails for PO acknowledgments, lead times updates, and collaboration.

Optional supplier dashboards for more comprehensive reporting

Automated purchase order status updates

Real-time and predictive notifications for late deliveries

Proactive category management

Robust APIs to rapidly connect with your existing systems
LEVERAGE PROVIDES END-TO-END ORDER & SHIPMENT VISIBILITY SO YOU CAN MAINTAIN VISIBILITY OF YOUR ITEMS AT EVERY STEP OF THE WAY —WHEREVER THEY ARE.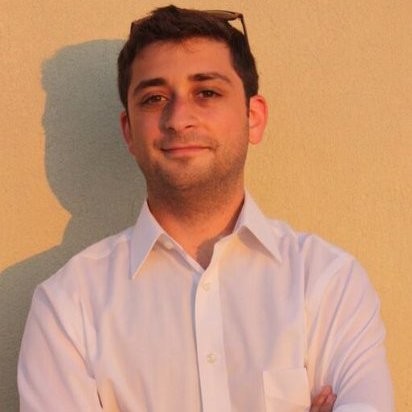 About author
Entrepreneur, Investor | Forbes 30 Under 30