A Quick Guide to Getting Timely Purchase Order Status Updates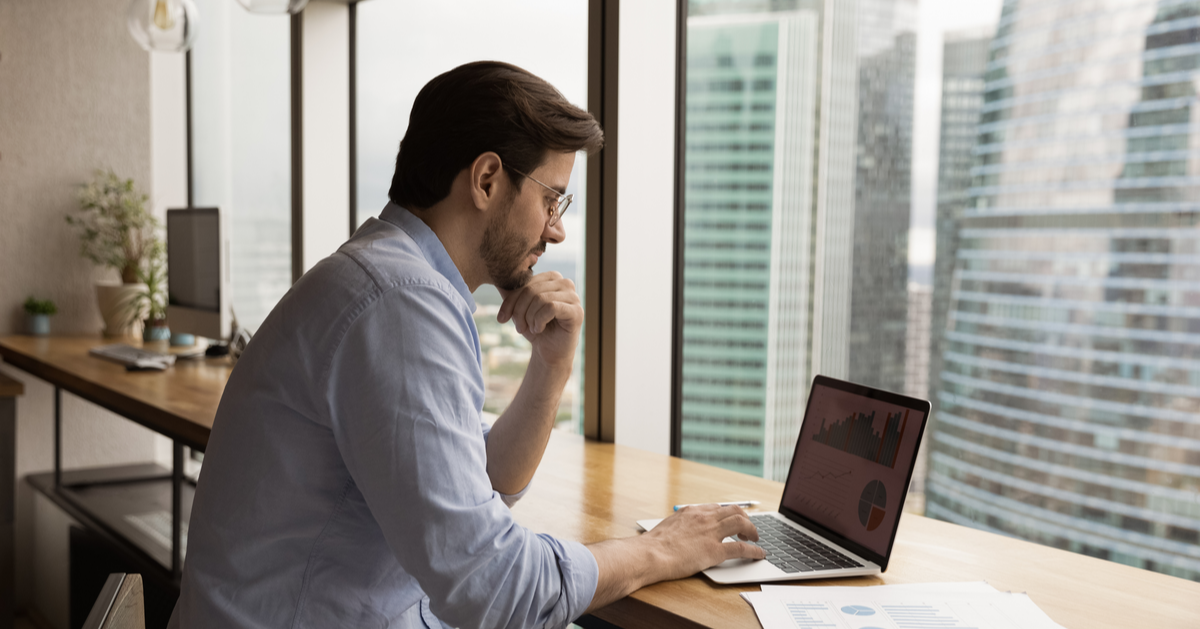 Having purchase order status updates available in real-time for sales teams, distributors, and end customers are critical to successful supply chain management in today's fast-paced and unpredictable market. Unfortunately, getting accurate and timely updates can be a challenge. This guide presents best practices for collecting purchase order status updates to improve visibility, surface inventory risks, and answer the looming question, "Where's my stuff?"
Starting the Process: What to Look for in a Tool or Platform to Achieve Full Purchase Order Status Visibility
Supply chain teams need smart, systematic processes in place to consistently track and monitor purchase order statuses. Technology tools and platforms can provide the blueprint for these processes, but their offerings often vary. When comparing tools and platforms for PO status tracking, you should look for these attributes:
Real-Time Updates: Modern technology solutions should provide purchase order status updates in real time at every stage of the PO lifecycle, from order creation to final delivery. After all, being notified of a delay after missing a critical deadline leaves no opportunity to problem-solve or and can result in unnecessary, avoidable costs on detention, demurrage, or storage fees.
Easy, Automated Updates: The key to real-time, accurate updates is the automation of purchase order status collection. Tools and platforms should eliminate the need for manual tracking and data entry by automating PO status collection and delivering more efficient supply chain management.
Maintain Visibility While Shipments are in Transit: A lot can happen between the time your PO is loaded on a ship, train, or truck and the time it arrives at your warehouse. Technology should allow you to maintain visibility over POs in transit with real-time location updates from freight forwarders and transportation partners. Look for solutions that automate update collection and consolidate transportation updates into a centralized module to maximize efficiency.
Demand and Forecasting Insights: Beyond purchase order status updates, tools and platforms should provide insights into changing demand and exceptions that put your inventory at risk and offer recommendations for mitigating that risk with new or expedited purchase orders.
Supplier Performance Management: Technology platforms that track PO statuses should track supplier-level performance metrics to give you real-time insight into qualitative and quantitative factors that impact your bottom line. Identify which suppliers have room for improvement and create customized, data-driven action plans to improve performance and service.
Ability to Integrate with Other Systems: With the vast number of systems available to suppliers and logistics partners, a new purchase order status platform must integrate with existing systems easily, with minimal training and onboarding for your vendors. Look for systems that can also improve existing systems through high-level, accurate data extraction and consolidation.
Following Up: Best Practices for Purchase Order Status Tracking
Traditionally, collecting purchase order status updates was a time-consuming and cumbersome task, which explains why so few organizations were doing it consistently. However, in the modern supply chain, auto-collecting PO statuses is more important than ever simply because volatility creates more inherent risks in meeting demand and hitting revenue targets. As production delays and inconsistent transit times continue to plague the supply chain, a lack of visibility increases the risk of out-of-stock occurrences, poor customer outcomes, and all the knock-on effects to company reputation that come with delays in customer orders. Best practices for PO status tracking to mitigate inventory risks should include visibility at each of the following stages:
Purchase Order Creation – Know when a PO is created in an ERP based on forecasting projections and when it is sent to the supplier. Over time, this data helps inform when you need to increase lead-time due to extended production or transit schedules.
Suppliers – Understand when a supplier has acknowledged a purchase order, changes to the PO they may have requested, how long the PO is in pre-production, and when your goods are ready to ship.
Logistics Partners – Get updates from logistics partners like freight forwarders, brokers, and 3PLs every step of the way, from supplier warehouse to final delivery, and identify unexpected delays that put your inventory levels at risk. Having real-time updates allows you to be proactive in addressing issues, avoiding costly fees such as detention & demurrage, and notifying customers well in advance.
Inventory – Compare current inventory levels against incoming purchase orders to identify risks due to increased demand or delayed POs. This helps ensure target weeks on hand by matching sell-through rates, in-progress orders, and live inventory.
Planning – Manage and predict outgoing inventory based on sell-through data and identify when new POs need to be issued for inventory replenishment.
Maximizing Return: Getting the Most Out of Your New Platform
Once you identify and implement technology or a platform for purchase order status updates, how can you make the most of it? Maximizing return is essential for any technology investment - get the most out of your new system by including these steps:
Integrate ERPs – Integrate into your ERP or other existing PO creation systems to pull in POs as they are created and automatically write back the latest status updates. Eliminate the need to copy and paste status updates between systems.
Get Supplier Updates in Their Preferred Channels – Get the updates you need quickly by meeting suppliers where they prefer to communicate—email, text, WhatsApp, WeChat, or EDI– without the complicated onboarding and training of a traditional platform. Push supplier updates directly to your system for seamless communication.
Consolidate Transportation Updates in a Single Hub – Maintain visibility over POs in transit through direct integration with freight forwarders, 3PLs, and carriers to receive Advanced Shipment Notice (ASN) information and Bill of Lading (BOL) tracking.
Stay Strategic – With a platform that automates the workflow to identify potential risks and get PO status updates from suppliers and freight forwarders, you can stop tracking down problems and use your time to solve and mitigate disruptions—a far more strategic and innovative approach!
Reduce Errors – Minimize human error and oversight from manual data entry with real-time, automated purchase order status updates, pulled directly into a centralized information hub.
Get Time Back – Stop chasing suppliers and transportation providers for PO status updates and give your supply chain team time to focus on solving problems and providing high-level service to keep your customers happy.
Surface and Mitigate Potential Disruptions – Anticipate out-of-stock risks by mapping existing inventory against incoming POs. Get alerts as exceptions occur to give teams time to find solutions and keep your supply chain moving.
Improve Inventory Accuracy & Cash Flow – Use purchase order status data to get accurate inventory visibility and fine-tune restock schedules. Avoid surplus inventory and free up cash flow to focus on growing your business.
Discover Leverage: Automated Purchase Order Status Collection and Actionable Insights
Imagine a world where purchase order visibility is automated and efficient and delivers data-driven insights to ensure inventory is replenished in time. A world in which supply chain teams could stop chasing suppliers and hounding transportation providers to ask, "Where's my stuff?" and instead receive PO status updates in a singular, simple platform. Now stop imagining and start believing with Leverage.
Leverage delivers end-to-end purchase order lifecycle visibility by automating the status update process. The Leverage control tower platform connects disparate systems to collect real-time updates from suppliers, freight forwarders, 3PLs, and carriers from wherever they are—ERP, EDI, email, text, WhatsApp, or WeChat. PO updates track to the Leverage platform and map against current inventory counts to identify potential gaps and suggest corrective actions with automated alerts. On the backend, Leverage calculates, surfaces, and visualizes your most important KPIs and OKRs to give you mission-critical reports to drive improvements and take your business to the next level. And all of this can be launched and implemented in a matter of days, with Leverage's white-glove Systems Integrations team doing the heavy lifting for you.
Ready to learn more? Contact the experts at Leverage for a customized demo today.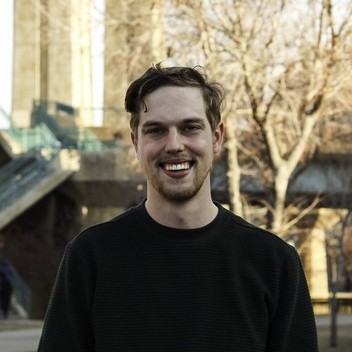 About author
Senior Account Executive at Leverage