Why Integrating Automated PO Tracking to Your Supply Chain Tech Stack is Crucial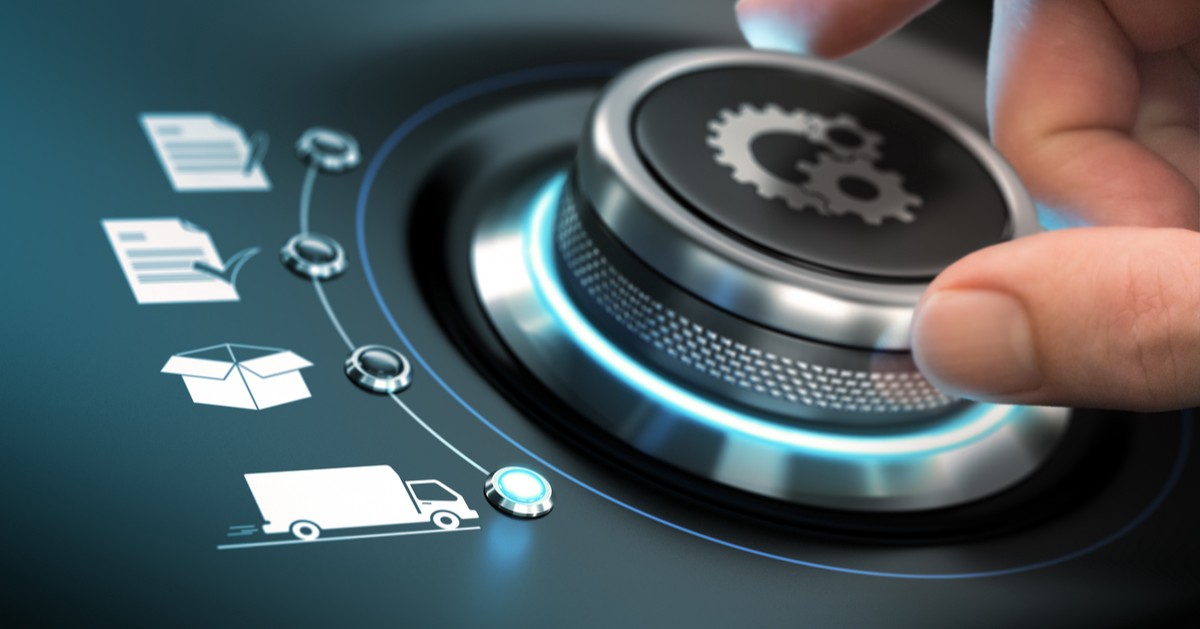 There is no debating the need for purchase order management in the supply chain. Nor would anyone deny they need a PO management system that would allow them to quickly and efficiently know the status of every PO throughout its lifecycle. Still, some teams routinely spend up to 60% of their time reaching out to suppliers, freight forwarders, shippers, and logistics partners to manually track down the latest PO statuses.
That's time that could be spent focusing on high-impact touches with customers and increasing supplier diversification, a vital aspect of mitigating supply and demand risk. But who wants to source more suppliers when there is no easy way to collect data, manage its quality, and ensure access to cross-departmental teams involved with PO management? There must be a mechanism to find the data, have detailed reports, transparency, and visibility into all open and in-transit purchase orders and how they relate inventory levels and demand — now and in the future.
A technology platform that can auto-generate PO statuses delivers the automation, visibility, and insights needed to track purchase orders at every stage successfully, and without the need for manual touchpoints. Such systems should easily and seamlessly integrate into a company's existing technology infrastructure, providing a single source of truth and the capability to collaborate and share data when, where, and how it's most convenient.
At the end of the day, integrating a modern PO management system to better answer "Where's my stuff?" and having a more robust and automated PO management program requires a system with easy plug-in integrations to send pre-configured outreach out to every channel where existing communications occur.
It's Time to Leave Behind Manual PO Management
Manual purchase order status tracking still has trouble keeping up with the times. Here are some ways in which manual processes can slow the PO tracking process or create tangent problems:
Time spent manually following up via emails and phone calls to determine the latest status — up to 60% that can be spent wisely elsewhere.

Manual input of information always brings the risk of human error. Entries into multiple platforms (emails, WhatsApp, chat platforms, and spreadsheets) often lead to inconsistency, poor descriptions, and incorrect categorization.

The inability to quickly spot trends and tendencies in data from multiple sources correlates to wasted money and working hours while tracking down suppliers, freight forwarders, and 3PLs.

Determining where mistakes occur can be highly challenging due to a lack of transparency. The inability to spot patterns in PO management makes it difficult to avoid similar errors in the future.

Without a purchase order management system pulling data from disparate sources into one source of truth, managing and communicating PO statuses can be chaotic. Not knowing demand or inventory on hand can significantly impact revenue and profit margins.
These are just a few of the issues supply chain teams encounter when they track PO statuses manually. The amount of time it takes to answer "Where's my stuff?" can make all the difference between retaining a satisfied customer or losing a disgruntled one.
Why Integration in PO Management is Critical
Having access to real-time PO statuses and the ability to share them easily is essential to understanding inventory levels to know what is in transit, what is on hand, and what has been promised to customers. Seamlessly integrating disparate systems into a single source of truth provides:
Traceability — End-to-end visibility from the moment a PO is created in an ERP until it lands in inventory. Seamless integrations provide a singular place to track every phase.
Automation — Without the functionality to plug into an ERP or other supply chain system, people end up tracking POs in spreadsheets. It's a manual process that is antiquated and slow to update.
Efficiency — Moving from one system (say, an ERP) where a PO is created to email for communication purposes to spreadsheets for tracking capabilities is a time-consuming endeavor. With the correct plug-in/integration, managing everything from one place maximizes efficiency.
Predictability — Structuring data systematically allows AI to learn from the data over time to predict future exceptions better.
Here are a few more benefits of the automated tracking capabilities of a purchase order management system.
Consider Integrating These Supply Chain Platforms into a PO Management System
Seamless integrations to platforms are critical for information flow among the various supply chain parties. These connections are crucial in providing insight and understanding into current and upcoming inventory levels. PO status updates impact supply chain teams' knowledge of what inventory is in transit, what is on hand, and what has been promised to customers. For example, enterprise resource planning (ERP) integration to an automated PO management system is critical for determining the inventory on hand. Here are some of the systems and use cases for integrating existing platforms into a purchase order management system.
Planning
Integrating with their planning system helps manufacturers plan their purchasing and production activities. The Materials Requirement Planning (MRP) can also create purchase orders and production orders as needed to ensure meeting customer commitments on time.
Ordering
Integrating a PO management system with an ERP means users can continue to create their orders in that ERP. Rather than "rip and replace" their existing setup, they "embrace and extend" the functionality of their ERP. Every time they create an order in their ERP, Leverage takes it from there, auto-generating statuses throughout the PO lifecycle.
Finance & Accounting
By integrating their platforms or the ERP with a purchase order management system, Finance and Accounting teams can continue operating in the same system as before — whether it be an ERP, Quickbooks, Bill.com, or Xero. The integration allows them to continue using the same platforms but will extend their visibility by allowing them to correlate invoices to POs, shipments, and deliveries.
Distribution & Logistics
Integration with a warehouse management system (WMS), inventory management system (IMS), and transportation management system (TMS) provides visibility into in-transit SKUs/Items, freight/shipping that has yet to get booked, and shipments that have been delivered. In short, logistics stakeholders will know at a glance what has been delivered and what inventory is on the way. Instead of reaching out to internal and external stakeholders, these teams can simply open up a customized dashboard to get the real-time information they need.
Sales Channels
As online shopping continues to gain favor with today's consumers, connecting e-commerce platforms with a PO management system to monitor orders and items closely is vital. At a glance, customer experience teams should be able to easily see the status of current sales and customers based on the status of the purchase orders that correlate to this demand.
Easy Plug-ins into Existing Supply Chain Systems & Communications Channels
It is impossible to overstate the importance of information sharing and free-flowing communication regarding purchase order statuses. Leverage utilizes communications channels that exist today to auto-generate PO statuses, whether that be through WeChat, WhatsApp, Slack, email, ERP, EDI, or APIs — to meet your suppliers where they are. This way your suppliers and logistics partners don't need to adopt or learn new systems.
Sales: stores, e-commerce platforms, phone, email orders
Planning: Integration into product lifecycle management (PLM), materials requirement planning (MRP), and Excel helps procurement teams plan for future inventory by providing clear visibility into PO statuses and inventory levels.
Ordering: Integrating an ERP with a purchase order management system makes it easier to manage POs and SKUs within the platform, ensuring connections even if POs come in PDFs or emails.
Supplier Updates: Integrates into EDI as well as facilitates communications channels via phone, email, text, WhatsApp, Messenger, Slack, and more for suppliers who are not using EDI.
Shipment Status: integrations with Freight Forwarders, TMS, and visibility platforms provide real-time status updates for any shipment, allowing teams to track POs in real-time and answer the universal question of "Where's my stuff?"
Your Freight Forwarder's System of Choice: Easily integrate into freight forwarding systems to get live shipment updates.
Inventory Tracking: Integration into a WMS, IMS (Inventory Management System), or Excel informs teams of on-hand inventory and if a PO received can be fulfilled or not. If there is not enough inventory on hand, the PO system sends an alert to generate a new order.
Allocations: Alerts via phone, email, PDF, or integration with a TMS inform teams if they have used all their contracted capacity with carriers for products and inventory.
With Leverage, There's No Need for a Long Runway to Get Started
Leverage's automated purchase order management system powered by artificial intelligence and proactive outreach, Leverage meets its clients where they are, delivering essential data and communicating through channels where they're most comfortable. Leverage has pre-built plug-ins and integrations with many of the major systems, which is why clients can get started in days or weeks rather than the industry standard of six to nine months.. Here are a few examples of integrations Leverage has built.
ERPs: Oracle, SAP, Netsuite, and Infor, Microsoft GP
Finance & Accounting: Intuit Quickbooks, Xero, bill.com
Distribution & Logistics: Manhattan Associates, Uber Freight, Amazon Freight, C.H. Robinson, Kuehne & Nagel
Product Lifecycle Management: Centric Software, Arena Solutions
Sales Channels: Shopify, Woo Commerce
PO Management Integrations are Easier than One Might Think
Purchase order management is a critical aspect of material-based businesses. The Leverage Platform integrates with disparate systems, providing one centralized hub for all data and communications related to PO management. That may sound complicated, but it's easier than one might imagine! Leverage's white-glove systems integration team handles the heavy lifting, which puts no additional strain on the client's IT team. Leverage augments your existing workflows rather than disrupt them.
More than a PO tracking software, the Leverage platform auto-collects purchase order statuses from your suppliers and logistics partners at every phase of the PO. Crucially suppliers and partners readily adopt this purchase order management system because they don't need to adopt new systems either.
Integrations are the key to seamlessly answering the fundamental question "Where's my stuff?" This automation is a tremendous time-saver that helps our clients spend more time on strategic initiatives that drive business growth. Contact Leverage today to schedule a demo and learn more.
About author
@LVRG11 Formerly White House @InnovFellows, @CommonKey, @FounderyBmore, @MegaBotsInc, @projectn95