Why You Should Stop Manually Tracking Purchase Orders and Shipments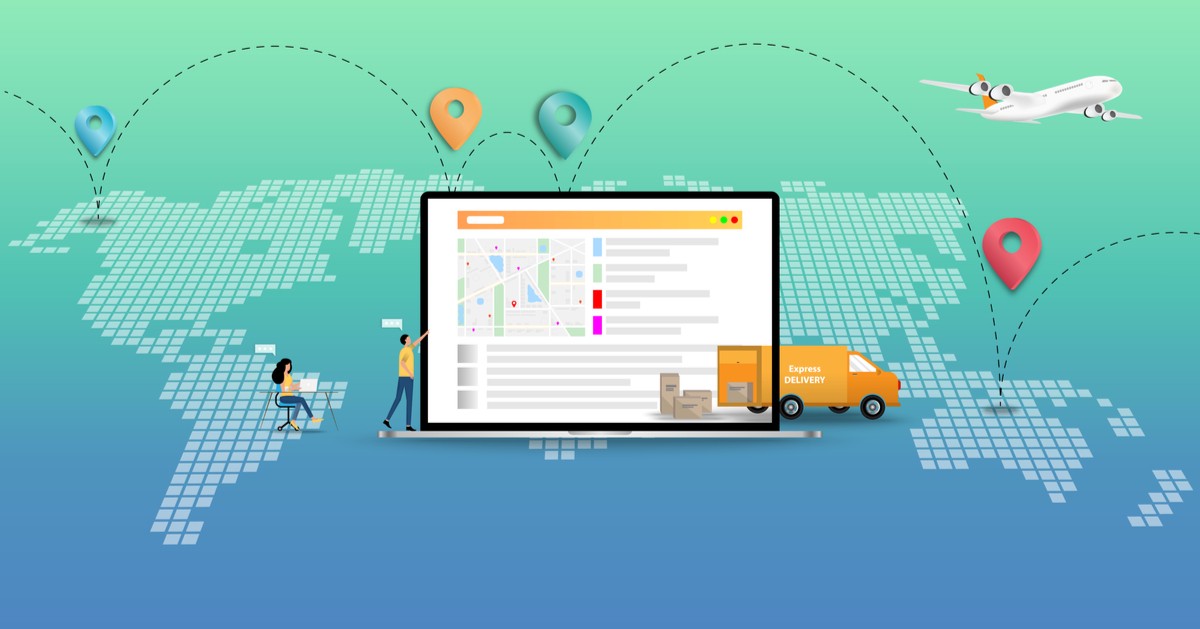 Supply chain efficiency is critical for a company's success, determining the ability to fill customer orders and ultimately generate revenue. Supply chain teams rely on timely and accurate purchase order updates to ensure they are meeting demand targets and keeping shelves stocked — but getting those updates is not always easy. Teams spend hours manually following up on POs and waiting for updates, which is both inefficient and oftentimes ineffective. Let's take a closer look at why manual PO and shipment tracking isn't working and how PO automation is modernizing workflows for PO status collection.
Why Tracking POs & Shipment Updates in Real-Time is Important
Supply chain teams are constantly asked the question, "Where's my stuff?" They may be answering to customer service, the leadership team, production managers, or customers — there are plenty of stakeholders that want to know where purchase orders are and when they will be delivered. Having access to real-time PO status updates is the only way to achieve true visibility and proactively identify risk.
Delayed purchase orders create substantial risk and impact a company's ability to meet demand. A single out-of-stock SKU can result in production halt or failure to fulfill customer orders and severely impact revenue. Real-time PO and shipment updates minimize the likelihood of stockouts by alerting teams of inventory risks in advance, providing an opportunity to proactively address issues and find solutions.
Automate POs with Leverage Today
Why Old Workflows Don't Work
Old workflows for manually tracking purchase orders require significant time and human capital, are prone to error and provide little high-level insight into supply chain inefficiencies. Consider the standard manual workflow:
Requesting PO status updates from suppliers and freight forwarders is incredibly time-consuming, with supply chain teams spending 40–80% of their time calling and emailing for updates.
Status updates from multiple platforms (email, WhatsApp, WeChat, vendor reports) are often tracked manually to a spreadsheet or inventory management system, increasing the chances of data errors and inconsistencies.
Manual purchase order tracking requires acute attention to detail to identify potential inventory risks. Human oversight or data entry errors lead to missed exceptions and increased risk of out-of-stock occurrences.
Manual systems require skilled data manipulation to identify and interpret inventory trends. This requires more time, money, and labor resources and takes away from a team's ability to focus on high-level initiatives.
Mistakes and communication failures are hard to pinpoint with manual tracking. This lack of transparency and accountability makes it difficult to address immediate errors and develop action plans to minimize similar mistakes in the future.
Accurate and reliable PO status updates are the backbone of a successful chain — ensuring that every item is replenished in time and alerting teams to disruptions that put inventory at risk. Unfortunately, manual workflows for PO status collection are inefficient, ineffective, and put undue stress on supply chain teams. The good news? There is a better way.
New Workflows to Get Real-Time Automated Status Updates
The answer to antiquated, manual workflows lies in automating tedious, time-consuming tasks. Automated PO status collection provides the real-time updates supply chain teams need to mitigate risks and consistently meet demand targets. It frees up time previously dedicated to monotonous tracking and allows teams to focus on high-level strategic projects and provide outstanding customer service. It's time to embrace automated solutions for PO status collection.
Leverage delivers the new workflow that supply chain and procurement teams need to answer the question, "Where's my stuff?" — every time, and in real-time. The platform provides end-to-end PO status visibility, from the moment a PO is planned to the moment it is delivered, with customized AI-powered insights to drive efficiency. Leverage gives teams the ability to:
Eliminate tedious tasks — Stop spending valuable hours calling and emailing for PO and shipment updates. PO status collection is simplified with preconfigured outreach to suppliers and transportation providers for updates at the click of a button.
Link disparate systems into a centralized hub — Consolidate PO status data from siloed systems -ERPs, email, spreadsheets WhatsApp, EDI platforms, WeChat, and more into a single source of truth for PO visibility.
Proactively address inventory risks — Track existing inventory against incoming POs and get AI-driven notifications when inventory is at risk due to delays or a sudden shift in demand.
Evaluate supplier performance — Drive vendor and provider accountability with robust reporting capabilities to identify potential areas for improvement.
Reduce costs — Operational efficiencies deliver immediate cost savings through improved labor allocation and reduced hiring needs, and provide long-term benefits through supplier evaluation and analysis of provider costs.
When you partner with Leverage, you can count on having the information you need, when you need it. You won't struggle to answer, "Where's my stuff?" because the answer is already there. Contact the experts at Leverage today to learn how their advanced supply chain technology collects purchase order updates to streamline operations.