How Leverage Makes Customer IT Team's Lives Easy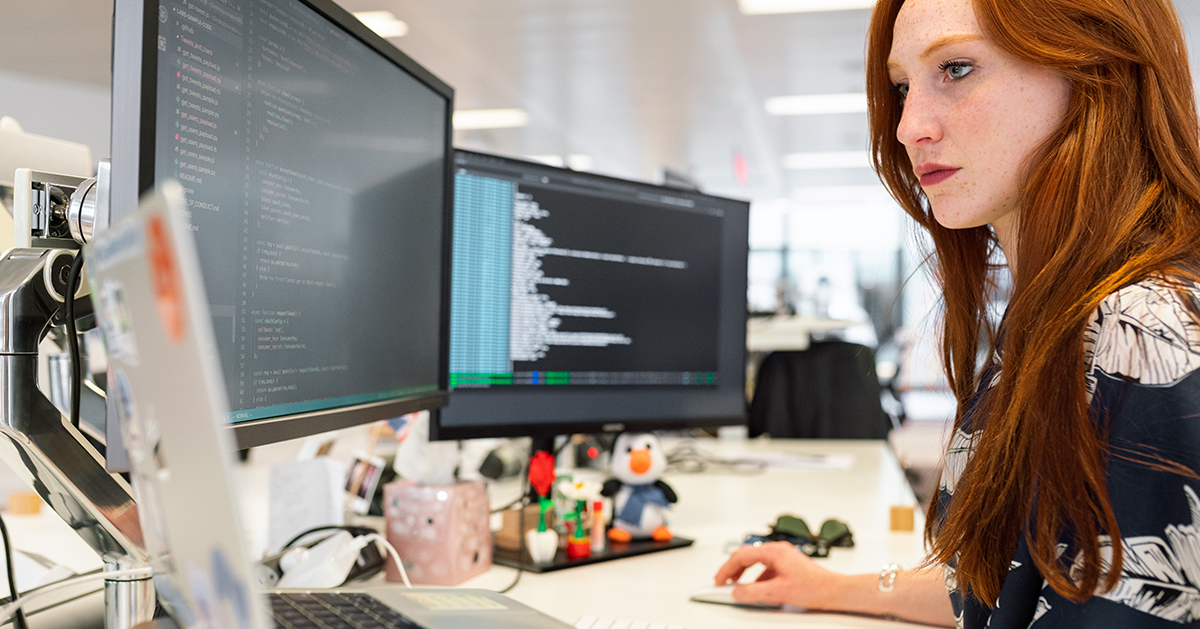 One of the most frequently asked questions from potential customers is "how much work is required from my IT (Information Technology) teams?" What's also one of the most frequent reactions is shock at how little of a lift is required from their IT teams both upfront and ongoing, resulting in customers being able to use Leverage in 90 days or less. Below, we outline three key pillars on how Leverage approaches customer implementations for our current and future customers, so you can effectively convey the reality of our IT support.

1. Meet Them Where They Are
"Meet them where they are." — This is the core Leverage mantra we say every day about how we support our customers and their suppliers. One of the biggest shortcomings of supply chain technology startups breaking into the oldest industry on the planet is the belief they can drive adoption of new technologies and processes without severe resistance.

Where Leverage has excelled is obsessing over delivering ways to meet our customers and their suppliers where they are with not only our product but also how we engage our customers, specifically to include implementations that work in concert with their IT team.

The very first question we ask every new customers' IT team is "how have you integrated with external systems in the past?" This gives us a strong leading indicator of a customer IT team's comfortability with external integrations, existing security controls and frameworks, as well as tolerances to net new technologies.
Whether it's implementing a customer integration using their existing connectors and infrastructure or guiding them through one of our battle-tested approaches, we work with them every step of the way and find ways to accelerate implementation through years of experience.

2. Deep industry and technology experience
All the best practices, frameworks, and models could be used by a technology team, but without tactical and real-world experience, they will fall short due to lack of muscle memory. At Leverage, we aggressively recruit the world's best team members (see our open roles here) to ensure we stay a leader in the industry and across the enterprise technology landscape when it comes to customer implementations and onboarding.
Our customers know too well that every ERP (enterprise resource planning) platform is the same, and yet every ERP implementation is completely different for each customer due to the high-level of complexity of workflows and bespoke workflows our customer's require to successfully operate their business.
Whether it's experience in the largest supply chain industries solving this exact problem, successfully scaled technology companies serving the supply chain industry and other major markets, or hundreds of rep cycles getting our customers live, our implementation team stands ready to work alongside our customer IT teams to get them live x10 the speed of the supply chain technology status quo.
3. Industry-proven and World-Class Security
As a final pillar to making our customer IT team's lives easy, we ensure we're implementing industry-proven and world-class security. Our team consists of industry leaders who have served at the largest organizations in the world and their security teams, including Bank of America, the White House, the Department of Defense, General Motors, Oracle, and more.
By following industry-wide best practices and implementing enterprise-grade security controls supported by Amazon Web Services and a modern technology framework that is globally maintained to ensure vulnerabilities are quickly found and resolved, we maintain strong confidence of our ability to deliver not only the expected functionality to our customers, but also the peace of mind their data is secure.
At Leverage, we persistently ask the question "how can we help?" to our customers, their IT team, the industry, and of each other. By creating a team culture that works together, seeks truth, takes ownership, and identifies and delivers force multipliers, Leverage delivers the world's best purchase order lifecycle visibility platform in the world.
Interested in learning more about Leverage's platform or how we support our customers? Reach out to sales@trylevrage.ai to learn more.


About author
@LVRG11 Formerly White House @InnovFellows, @CommonKey, @FounderyBmore, @MegaBotsInc, @projectn95