What is the Role of AI in Supply Chain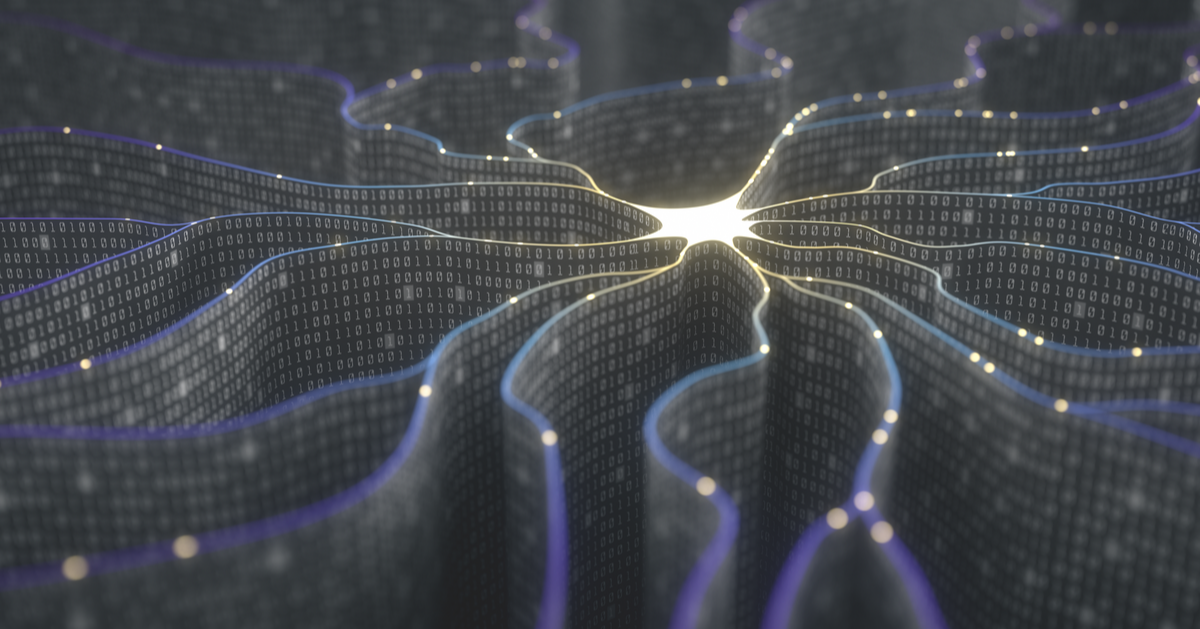 Purchase order tracking is by no means new, having been around in some form since the advent of commerce. Buyers have always needed a way to show intent to purchase goods, hence the purchase order. What has changed, particularly in the past decade, is the growing use of emerging technologies and automation to digitize supply chains. Today, companies across all industries use artificial intelligence (AI) in many facets of the supply chain, including purchase order management and inventory management, empowering those teams with data and analytics to drive overall efficiency.
According to an Appian report, The Future of Supply Chain Orchestration, "Digital procurement automates repeatable tasks to boost efficiency and reduce costs; it equips stakeholders across the business with real-time insights through artificial intelligence (AI) and easy to use online tools; and it deploys new and smarter ways to infuse data models to enrich day-to-day operations and decision making."
This article examines the role of AI in the supply chain in relation to teams who handle planning, orders, inventory, and shipments, and why PO tracking is critical to always answer "Where's my stuff?"
Artificial Intelligence (and Key Terms) Defined
The term artificial intelligence often creates a maelstrom of confusion. Thanks to Hollywood, the mere mention of artificial intelligence conjures images of The Terminator played by Arnold Schwarzenegger or Data of Star Trek fame—human-like forms who think like machines and act like people. In reality, AI is simply software technology that enables machines and systems to emulate human intelligence and behaviors.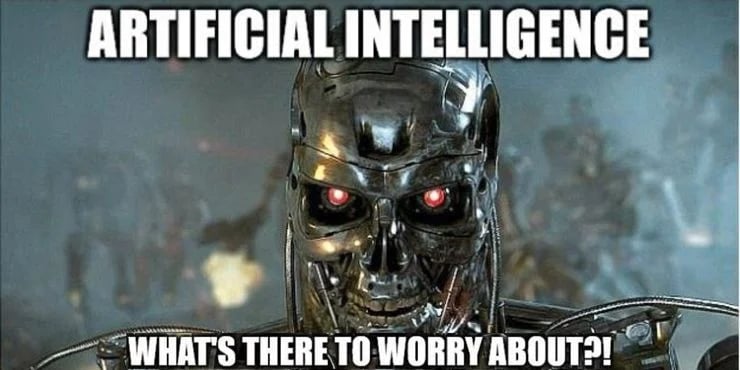 In the context of AI in the supply chain, some people might think machine learning, natural language processing, and robotic process automation are synonymous with artificial intelligence. Though all use complex algorithms, each has a distinct purpose:
Artificial Intelligence (AI) – exhibits any behavior considered "smart." For example, Inventory management teams rely on AI to source and process and contextual interpret extreme amounts of data from various sources to forecast future demand.
Machine Learning (ML) – detects patterns used in predictions or decision-making based on outcomes. Order management and inventory management teams can use ML to ensure raw materials and finished goods are in the right place at the right time.
Natural Language Processing (NLP) – Interprets and transforms data into human language. Teams can use NLP to scan contracts and purchase orders to identify common themes and issues.
Robotic Process Automation (RPA) – mimics human actions to reduce repetitive, simple tasks. An example of RPA powering AI in the supply chain is the automation of real-time purchase order status updates.
Artificial intelligence uses ML, NLP, and RPA in many ways to provide better insights, products, services, and efficiencies. However, to be truly effective, AI must be integrated with suppliers and other stakeholders' systems and databases to access up-to-date and accurate data. AI algorithms cleanse and analyze the data to drive automation, insights, and actions.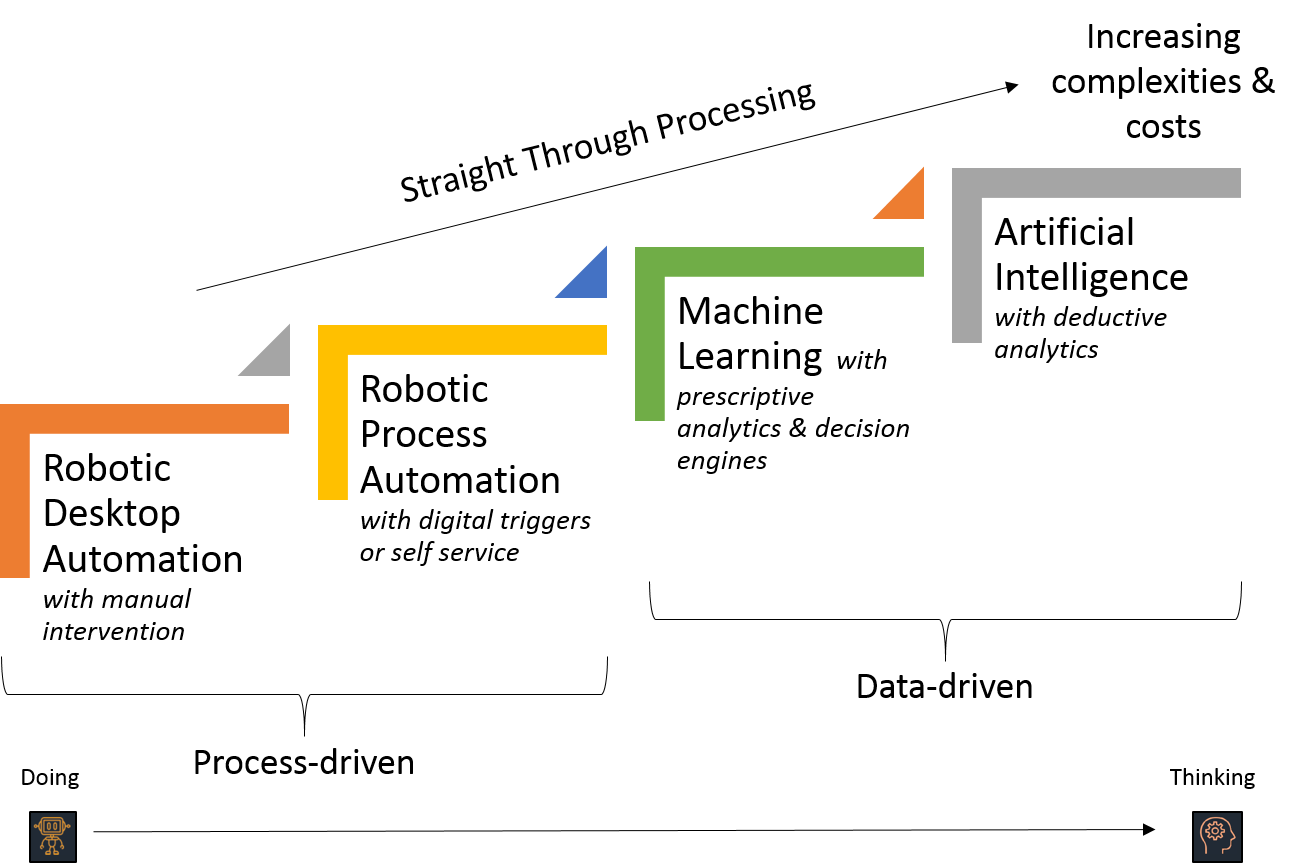 Before moving on, it is important to understand that the goal of AI in the supply chain is not to replace humans but rather to supercharge them. Automating time-consuming, tedious tasks, such as tracking purchase order statuses, frees staff members to focus on more critical tasks, such as providing better customer service.
That's not to say AI is a set-it-and-forget-it solution that solves all supply chain problems. Yes, it can provide insights that drive informed decision-making, leading to organizational change, strategic sourcing, and cost savings. However, it will require human oversight.
How AI in Supply Chains is Driving Progress
Manufacturers, retailers, and e-commerce companies of all sizes are coming around to the realization that data is indeed king, which is why supply chain management and AI increasingly go hand-in-hand.
According to a McKinsey article, Succeeding in the AI Supply Chain Revolution, AI-based solutions "help companies achieve next-level performance in supply chain management. Features include demand-forecasting models, end-to-end transparency, integrated business planning, dynamic planning optimization, and automation of the physical flow—all of which build on prediction models and correlation analysis to better understand causes and effects in supply chains. Successfully implementing AI-enabled supply chain management has enabled early adopters to improve logistics costs by 15 percent, inventory levels by 35 percent, and service levels by 65 percent, compared with slower-moving competitors."
Large e-commerce and other retailers are joining manufacturers in discovering the power of how data that is now structured for the first time is unlocking endless opportunities in global supply chains. They are using AI in the supply chain and logistics to:
Optimize warehouse picking routes for human or automated pickers and packers.
Interact with suppliers to identify delays, damaged products, or other issues.
Identify and analyze consumer trends that will change demand for specific products.
Optimize the distribution of products.
Analyze and optimize processes.
Reduce logistics costs by gradually replacing drivers with automated trucks, which will enable a more rapid distribution of products.
Benefits of AI In Supply Chain
There are several ways AI-based supply chain management helps companies:
Increase efficiency in supply and demand planning, making for a more agile supply chain capable of speedy responsiveness to changes in the marketplace, environment, and consumer needs.
Drive optimization in distribution networks and warehouse operations, resulting in overall logistics improvement and greater customer satisfaction.
Reduce inventory and storage costs through faster processing and distribution of raw materials and finished goods.
Promote a culture of continual improvement through actionable business intelligence that is driven by data analysis and insights.
Supply Chain and AI: The Power of Automating PO Status Tracking
Traditionally, purchase order tracking traditionally has been a painstakingly slow, tedious process. Depending on the size of the company, teams of 1 to 20 or more would spend all day, every day, checking email and working the phones to track down PO status updates. They would send a PO, then sometimes wait days or weeks for acknowledgment. And it was that way at every stage of the PO lifecycle: Has it been shipped? Is it in transit? Is it in pre-production or post-production? Has it hit the warehouse? On top of all that insanity, status updates were often generated manually and tracked in spreadsheets. Collecting PO statuses has long been a manual process. There was no other option … until now.
One of the best uses of AI in the supply chain is when teams in charge of purchase orders and inventory management use the Leverage platform to auto-collect and communicate purchase order statuses. This control tower solution can identify risks as soon as they surface throughout the end-to-end PO lifecycle. Team members will know the latest developments at any stage, thanks to real-time requests and updates delivered to and from where suppliers, forwarders, and shippers want them: email, WeChat, WhatsApp, ERP, TMS, WMS, or any other system that can integrate with the Leverage platform.
Additionally, Leverage provides each client with an alternative to using spreadsheets—a dashboard updated in real time with the status of every purchase order. Similar custom views can be created for suppliers, forwarders, and shippers too.
Ultimately, Leverage brings AI to supply chain workflows to streamline the process of tracking and communicating PO statuses. Knowing the estimated times of departure and arrival throughout the journey empowers stakeholders to take decisive action in several ways.
Predict Late Orders
Companies using AI in supply chain management know that if something is going to be late, it will affect their ability to serve demand. Automated purchase order tracking identifies shipments are at risk of being late due to transportation issues or delays in supplier production.
Create New POs Immediately
Upon receiving an alert that a shipment is at risk of delay, procurement teams can immediately swing into action and expedite additional POs from additional suppliers to avoid going out-of-stock.
Predict Supplier Issues
Another use case for AI in supply chain planning is evaluating supplier performance. Analyzing historical data from demand forecasts will help identify which suppliers fail to deliver on-time performance in deliveries and other services KPIs. For instance, a shipper might accept a PO but then state they can't make it for another three weeks, or they may say they are going to charge 2 cents more per item. Identifying those risks early is a key to successful mitigation.
Predict Lead Times
Lead time is a crucial aspect of inventory management in the supply chain, and AI can help. By extracting data out of email, calls, and PDFs, and structuring it for the first time, Leverage can learn from this wealth of data and better predict lead times to help companies reduce operating costs, optimize working capital, increase revenue, and bolster their competitive advantage.
Why Shoulder the Risk Alone? Leverage is Ready to Help
Our platform helps identify risks early. When companies can do that through an automated platform like ours, they are less likely to experience a negative impact on sales or cash flow due to late orders. Companies using AI in the supply chain to auto-collect purchase order status updates are empowered to make data-driven decisions that result in higher customer satisfaction.
Still manually following up with suppliers and freight forwarders to ask for purchase order statuses? That's risky business. Let us help. Contact Leverage today.
About author
@LVRG11 Formerly White House @InnovFellows, @CommonKey, @FounderyBmore, @MegaBotsInc, @projectn95