Why Auto-Collecting PO Statuses is More Important Than Ever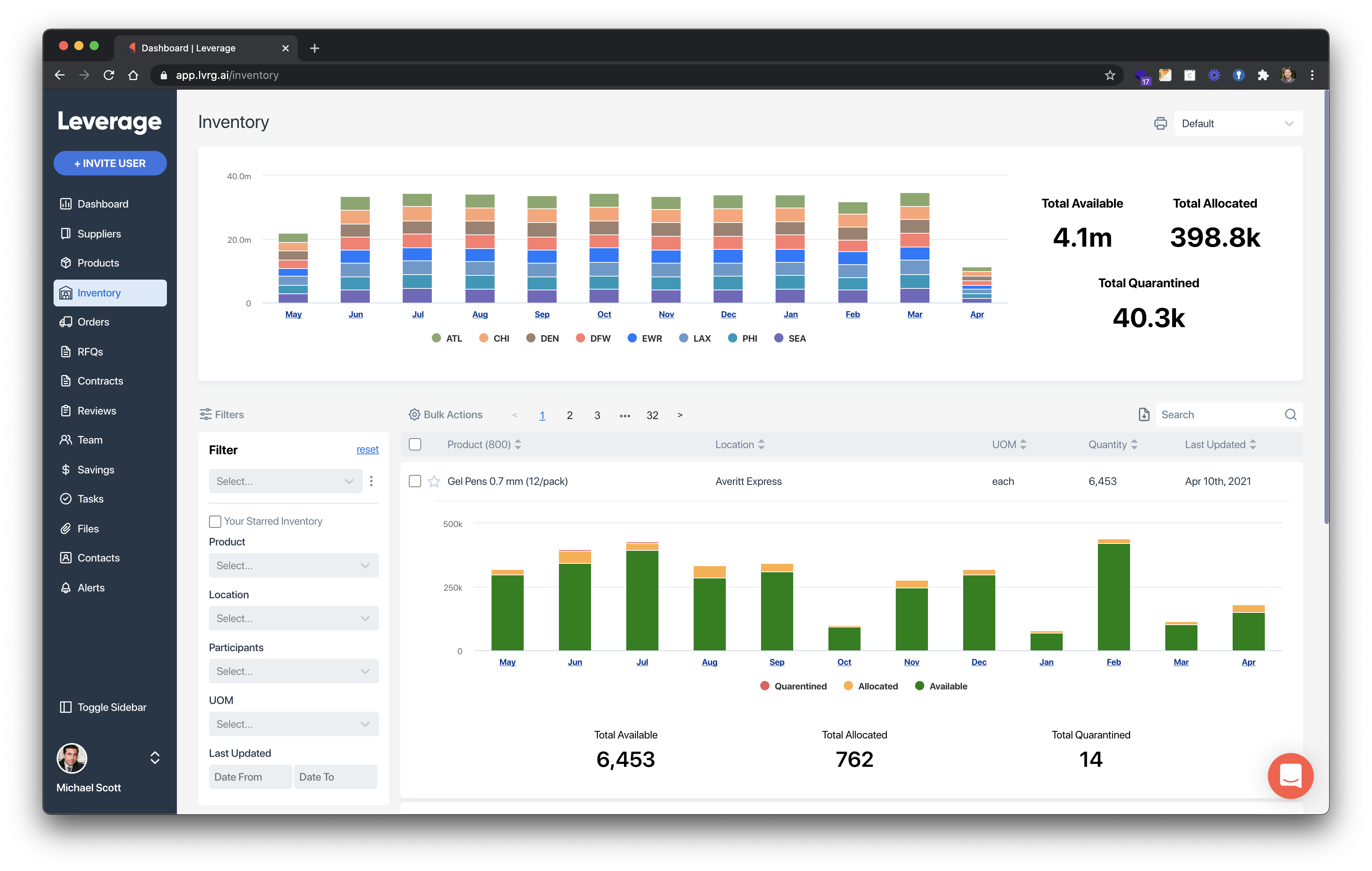 Purchase order management systems have been used in the supply chain for decades to gain visibility over incoming inventory and improve demand planning. While these systems are useful, they typically require a high level of manual data collection and entry.
As with any manual process, these systems are prone to human error and oversight, leading to subpar reporting and incomplete analysis. These issues are exacerbated in highly volatile and unpredictable times, like what the supply chain is experiencing in the wake of the COVID-19 pandemic, making it even more challenging for supply chain teams to collect and input accurate data.
This article will explore the importance of extending purchase order management to systems that automate purchase order status collection and provide instant, real-time updates on incoming inventory. Automating PO status collection eliminates manual tracking and offers numerous benefits for companies looking to control costs and meet customer demand. Read on to understand why auto-collecting PO statuses is more important than ever before.
Navigate the Instability of Global Markets & Supply Chain
The "supply chain crisis" has been a hot topic in recent months, and there is much debate about whether or not the reality is so catastrophic. However, anyone working in the supply chain can agree that the current global market is highly unstable and unpredictable. Production delays, increasing transit times, fluctuating freight costs, and capacity issues have plagued supply chains over the last two years and brought to light the importance of real-time purchase order status updates.
Supply chain instability is possible at every stage of the PO lifecycle, from supplier production schedules to congestion at destination ports, so getting accurate and timely updates on orders is crucial. Manual PO status collection processes are labor-intensive, require constant monitoring of disparate systems (email, phone, online platforms, spreadsheets), and are therefore likely to suffer from human error and oversight. These systems are inefficient and rarely provide procurement teams with the visibility they need to maintain inventory in unpredictable environments.
Automated PO status collection integrates real-time updates from various sources into a single, centralized database. AI systems like Leverage provide added supply chain security by overlaying data from incoming POs on top of current inventory levels, identifying potential gaps and inventory risks. This process gives procurement teams an opportunity to take corrective actions, maintain inventory and meet customer demand, even in the most challenging and unpredictable markets.
Support the Just-in-Time Supply Chain
Modern supply chains have become increasingly reliant on streamlined and efficient processes. The "just-in-time" model, popularized by big-hitters like Dell and Toyota, set new standards for inventory management by eliminating unnecessary backstock and restocking items just as they were needed for production. The model requires a high level of specificity and synchronized processes but offers the advantages of reduced warehouse costs and shorter production runs, making it a popular model for many manufacturers looking to reduce costs in their supply chains.
Collecting accurate purchase order statuses is critical for maintaining just-in-time processes since any delay in inventory replenishment could halt production or cause failures in order fulfillment. An automated PO status system collects the information needed from suppliers and transportation providers in real time, in one place, creating a single source of truth for PO and inventory visibility. This allows procurement teams to make informed, proactive decisions on inventory management quickly and efficiently.
Build a Happier Workforce
Currently, more than 4 million U.S. workers are quitting their jobs every month, according to the Bureau of Labor Statistics. This "Great Resignation" signifies a significant shift in employment expectations, as workers seek out jobs that offer flexibility, better benefits, and are more professionally fulfilling. In this new environment, employers must find ways to increase job satisfaction to retain current employees and incentivize new hires to fill open positions. Within supply chain and procurement specifically, one solution is to automate tedious tasks and free up teams to focus on more strategic initiatives.
Consider the task of tracking PO statuses, which accounts for 40-60% of a procurement team's working hours. That means an average procurement employee spends between 16-24 hours per week making manual phone calls, waiting on hold, sending emails, or scouring spreadsheets trying to find out where the product is when it will be delivered, or if it is likely to go out-of-stock due to delays. The process is tedious for the employee and inefficient for the company as a whole.
Leverage's system automates the process of collecting PO status updates so procurement teams don't have to. It allows teams to focus on strategic supply chain initiatives and high-impact customer interactions rather than mundane tasks and creates a more fulfilling workplace.
Cost Savings
Uncertainty in the global supply chain has created a sudden and unexpected increase in overall costs. Due to pandemic shutdowns and labor issues, limited supplier production means more competition for available supply, often at higher prices. Transportation capacity constraints and driver shortages have sent freight costs soaring. Internally, increasing expectations for procurement and logistics teams to monitor PO statuses may mean hiring additional support staff. With so much volatility in the market, companies should consider any and all opportunities for optimizing processes and decreasing costs.
Automated purchase order collecting systems are one such opportunity and can provide cost savings across multiple avenues:
Automated PO status collection mitigates the need for immediate hiring by taking over the time-consuming process of manual tracking. This benefits the company by eliminating additional labor costs and creates the opportunity for existing team members to focus on more strategic projects.
Automated PO collection provides better visibility into the inventory network as a whole to identify risk and potential shortages in advance. Procurement teams can use this data to take proactive steps to ensure customer commitments are met and that revenue is flowing as expected.
Automated PO collection systems provide a wealth of data to measure supplier and transportation provider performance, guiding teams to make informed financial decisions about future orders and vendor relationships.
Free Up Cash Flow
Delayed production schedules and extended transit times are not just annoying; they can be extremely costly. Purchase orders that are delayed, sitting at docks or on the water, hold up valuable cash flow — cash that could otherwise be reinvested into building the business or expanding services. With ongoing pandemic-related production issues and increasingly long dwell times offshore, this means a good deal of business opportunity is lost.
Automating purchase order statuses provides the upper hand in navigating order delays and managing cash flow. Being alerted to potential shortages and gaps early in the PO lifecycle enables stakeholders to take immediate corrective actions to mitigate the risk and avoid having their finances tied up unnecessarily.
Meet Customer Expectations
In today's world of instant gratification, where retailers and consumers can have nearly anything delivered to their door, and free two-day shipping has become the norm, it is no surprise that expectations are at an all-time high. Customers no longer simply expect an order to be fulfilled; they expect it quickly, with tracking every step of the way. Unfortunately, many companies are struggling to meet these expectations through ongoing supply chain woes and are fighting an uphill battle to answer the seemingly simple question, "Where's my stuff?"
Automated purchase order status collection plays a vital role in meeting customer expectations. It provides accurate information on where an order is, when it will arrive, and real-time updates regarding any additional delays. Procurement teams can use this information to determine when an additional PO needs to be expedited to meet customer demand — or simply signal that a customer should be notified of the delay. While it may not be possible to avoid late shipments or out-of-stock issues entirely, auto-collecting and monitoring PO statuses allows teams to make informed decisions and proactively communicate with customers to maintain relationships and rapport.
Automate PO Status Collection with Leverage
Leverage simplifies the collection of purchase order statuses by integrating with suppliers and transportation providers across various channels. ERP, EDI, email, WhatsApp, WeChat — Leverage meets suppliers where they are to get the needed status updates now. Automated PO status collection eases the burden on the sourcing, procurement and logistics teams, allowing them to focus on solving problems, communicating with customers, and driving efficiency initiatives to improve supply chain processes. Automation provides high-level inventory visibility across incoming POs and current counts, ensuring that every item is replenished in time and alerting stakeholders of any exceptions that put inventory at risk.
Leverage's automated PO status collection and management platform puts its customers back in charge of their inventory while saving them time, money, and resources. Contact the experts at Leverage today for a consultation and learn more about their simple integration for easy, straightforward purchase order collection.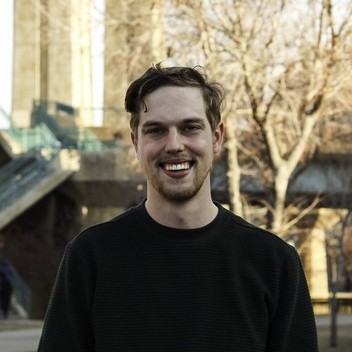 About author
Senior Account Executive at Leverage