Why Biden is Prioritizing Supply Chain in 2022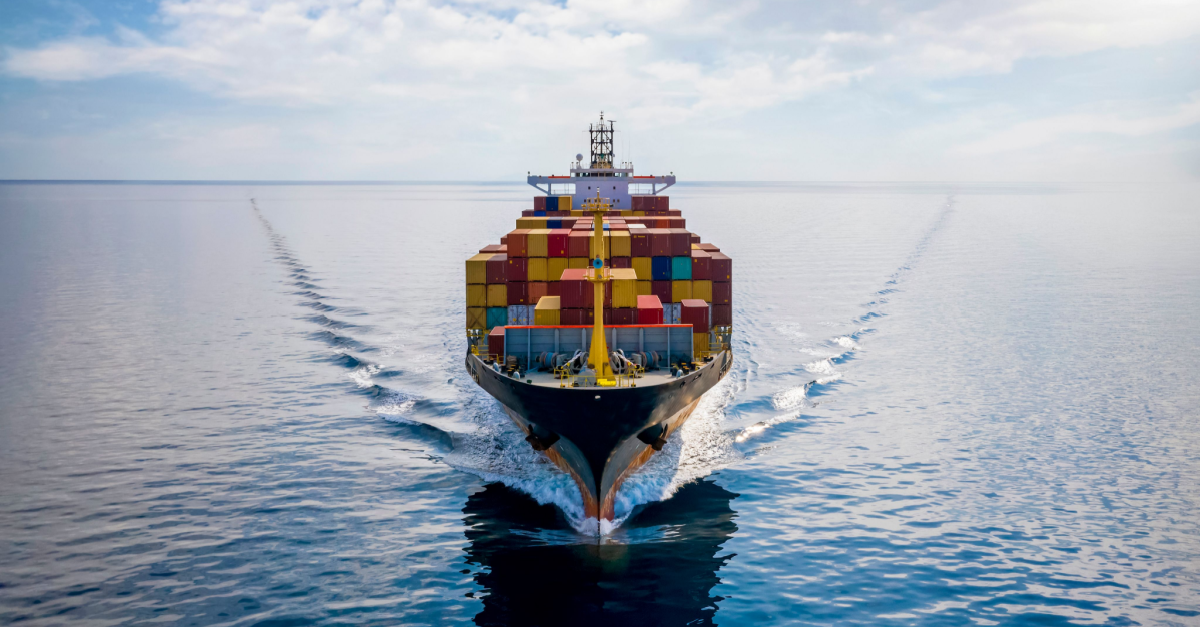 President Biden and his Administration are facing enormous pressure from politicians and the American people to control inflation and cost of goods. In a recent announcement, Biden outlined his plan, which includes: leaning heavily on appointees in the Federal Reserve, decreasing reliance on foreign oil and gas through clean energy initiatives, and fixing the broken supply chain through infrastructure improvements and regulations on ocean freight companies. How did the supply chain come to play such a pivotal role in inflation and what is the Administration's plan for fixing it? And can technology help turn things around?
Supply Chain and Inflation - How We Got Here
Supply chain is integral to the global economy, so when COVID lockdowns halted production and transportation of goods, many feared an imminent recession. In response, the U.S. government approved an injection of stimulus funds to encourage spending and keep businesses afloat – and it worked. Americans began spending on finished goods and products primarily manufactured in China and surrounding nations, and soon importers were struggling to keep products on shelves. This increased demand led to increased orders for Asian imports, causing freight rates to soar as companies competed for available capacity. As more containers made their way across the Pacific, U.S. ports struggled to keep up with incoming freight, leading to massive port congestion and further elevated freight rates. Ocean carriers began implementing charges and fees for congestion, detention, and demurrage, increasing the overall cost of freight even more. Importers and trucking companies took on the additional fees to secure their products. Still, those freight costs were ultimately pushed back on consumers through higher cost of goods and resulted in overall inflation.
Biden's Supply Chain Solutions
When U.S. inflation at a 40-year high of 8.6% and as fuel prices soared, the Biden Administration must move quickly to contain the situation and protect the U.S. economy. Their plan focuses on making things more affordable for families and includes several initiatives to repair and regulate the supply chain.
Supply Chain Disruptions Task Force (SCDTF)
Biden's strategy for tackling supply chain issues began with establishing the Supply Chain Disruptions Task Force (SCDTF) to address short-term vulnerabilities and make recommendations to strengthen domestic competitiveness in the global supply chain. The final SCDTF report included suggestions to improve domestic production of critical medicines, address semiconductor shortages, develop the industrial workforce, invest in supply chain sustainability, and combat unfair trade practices.
Freight Logistics Optimization Works (FLOW)
The Administration's Freight Logistics Optimization Works (FLOW) was announced in March 2022 as an "information-sharing initiative to pilot key freight information exchange between parts of the goods movement supply chain." FLOW involves eighteen key stakeholders in various aspects of the supply chain, including ocean carriers, port authorities, terminal operators, and importers. These parties will collaborate to develop an information exchange and test the idea that cooperation in a digital infrastructure benefits both the public and private sectors. FLOW is based on the belief that reliable, predictable, and accurate information about goods movement is the key to supply chain resiliency and longevity.
Ocean Shipping Reform Act of 2022 (OSRA)
On June 16, 2022, Biden signed the Ocean Shipping Reform Act (OSRA) into legislation. The bipartisan bill broadens the power of the Federal Maritime Commission (FMC) to address unfair business practices regarding ocean carriers and terminal operators and is supported by numerous industry associations. It will focus primarily on regulating unreasonable detention and demurrage charges and require ocean carriers to provide a detailed quarterly inventory of their loaded imports, loaded exports, and empty export containers. These measures are designed to limit unfounded fees and blank sailings to mitigate excessive freight rates and bring the market closer to equilibrium.
How Tech Will Support Supply Chain Initiatives
Biden's solutions to supply chain issues focus on improving transparency and connecting the fragmented, disjointed global system. Emerging logistics technology will play a critical role in actualizing these goals by addressing these primary areas:
Automation: Outdated manual processes bog down supply chain teams with

tedious, unnecessary tasks

and are more prone to human error in data management. Automating processes reduces redundancies, standardizes data sharing, and improves accuracy – providing useful insights for building more resilient, proactive supply chains.
System Integration: Technology to collect and integrate data from multiple systems improves supply chain communication and transparency.

Interoperability solutions

overlay existing systems to collect data and share information between parties without requiring full network adoption of a new internal system.
End-to-End Visibility: Reliable, accurate information about goods movement is critical for improving short-term supply chain operations and establishing sustainable global trade practices. Technologies that automate processes and integrate disconnected data throughout the

purchase order lifecycle

deliver real-time visibility to mitigate disruption and create a more resilient supply chain.
No Matter the Market, Technology will Build Resilience to any Supply Chain Disruption
No matter the market forces that may disrupt the supply chain, companies look to invest in technology solutions that solve labor-intensive and error-prone processes. The right supply chain technology stack empowers supply chain leadership to stay strategic, proactive, and nimble. Supply chain teams are wasting time-solving problems with manual, route, and error-prone manual actions to get PO status visibility from order to cash. Stay resilient and strategic with automated PO status visibility. Get a first-hand look by requesting a demo from Leverage today.
About author
Account Executive at Leverage